This gorgeous actress who I have chosen to be Movie Critical's next rising star has made her biggest impact on the small screen. She is very quickly becoming a household name to those who weren't already bewitched by her role as the ill-fated Anne Boleyn in "The Tudors", as she has now become a regular cast member of HBO's hit show "Game Of Thrones".
Our rising star is beautiful British actress, Natalie Dormer.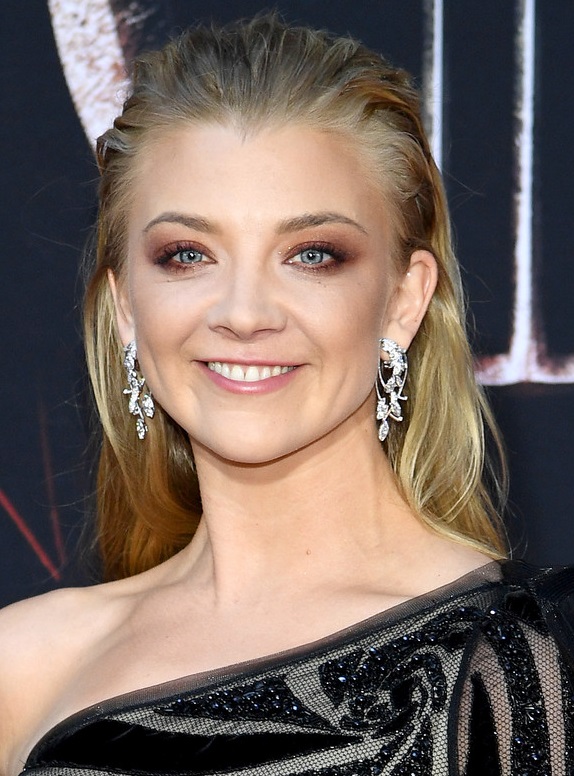 Dormer, who was born on the 11th of February 1982 in Reading, UK, joined the "Game Of Thrones" ensemble during the second season as Margaery Tyrell and has become a regular for season three. As is the case with most of the female "Game Of Thrones" cast, her most recent role has shot her into the spotlight. However, for lovers of everything Tudor (including myself), this lovely lady has been a star since we first saw her appear in the Showtime series, "The Tudors" back in 2008.
Dormer has been acknowledged by many as the best portrayal of Anne Boleyn ever on the screen, big or small. She has been tagged the most historically accurate ill-fated queen, both in appearance and performance.
In approaching her role as Anne Boleyn, Dormer took her role extremely seriously as she is a great lover of British history. Susan Bordo's recent book,
The Creation Of Anne Boleyn
features Dormer speaking about her research into her role and also her experiences playing the ill-fated queen. She talks about how she wanted to keep her portrayal as close to history as possible and not do her any wrong.
It is a wonder to many (myself included) how Dormer didn't recieve more recognition in the form of an Emmy or Golden Globe nomination at least. Anne Boleyn is one historical figure who has been portrayed so many times in popular culture. Dormer's Anne is one who has so much sexual intensity, but still demands the audience's sympathy and remains a character the viewers barrack for. Everyone knows what happened to Anne Boleyn, but her Anne is one you pray doesn't fall victim to same fate.
An interesting piece of information about Dormer according to the website,
Captivating Natalie Dormer
is that she is a decendent of Jane Dormer, who was Queen Mary Tudor's lady-in-waiting. So Dormer is related to the character she portrayed's step-daughter!
Prior to "The Tudors", Dormer's first role of note was as Victoria in the 2005 film,
Casanova.
The role was initially a very small one, but director Lasse Hallstrom was so impressed with her that he made the role bigger just for her.
Since "The Tudors", Dormer has had such big screen roles as Olga in
City Of Life,
Pvt. Lorraine in
Captain America: The First Avenger
and she returned to playing royalty in
W.E.
as Elizabeth Bowes-Lyon.
It has recently be announced that Dormer will be gracing the small screen as another popular female character, Irene Adler in
Elementary.
She will also appear in the film to be released this November,
The Counselor
, which also stars Michael Fassbender, Brad Pitt, Javier Bardem, Cameron Diaz and Penelope Cruz.
Natalie Dormer is a favourite of many, but her star is only on the rise and it isn't long before everyone will know exactly who she is.
References
Captivating Natalie Dormer
The Internet Data Base
The Creation Of Anne Boleyn
If you are interested in reading this book, it is available from Amazon
here
Entertainment Weekly